---
Strategy execution consulting
Accelerate your strategy and deliver objectives more efficiently
---
Strategy execution consulting
---
---
Organisations that can execute their strategies effectively can grow and expand. To achieve objectives, organisations must develop clarity about the outcomes required at all levels of the organisation and then develop clear strategic plans which are then executed flawlessly. We are are a specialist strategy execution consultancy that helps our clients to build clear objectives, performance measures and align their whole organisation to the outcomes.
---
We work best with organisations that have a clear about their objectives, but are considering how best to set up new initiatives and supporting projects across the organisation. Alternatively, for organisations where there are already programs and projects running, but it is unclear how they contribute to the objectives, we can help analyse and align projects and programs effectively.
To find out how well your organisation is aligned to your objectives or other areas of improvement, please contact us for a no-obligation strategic alignment assessment which will give you data-driven insight of how well aligned your organisation is, and which areas to improve.
---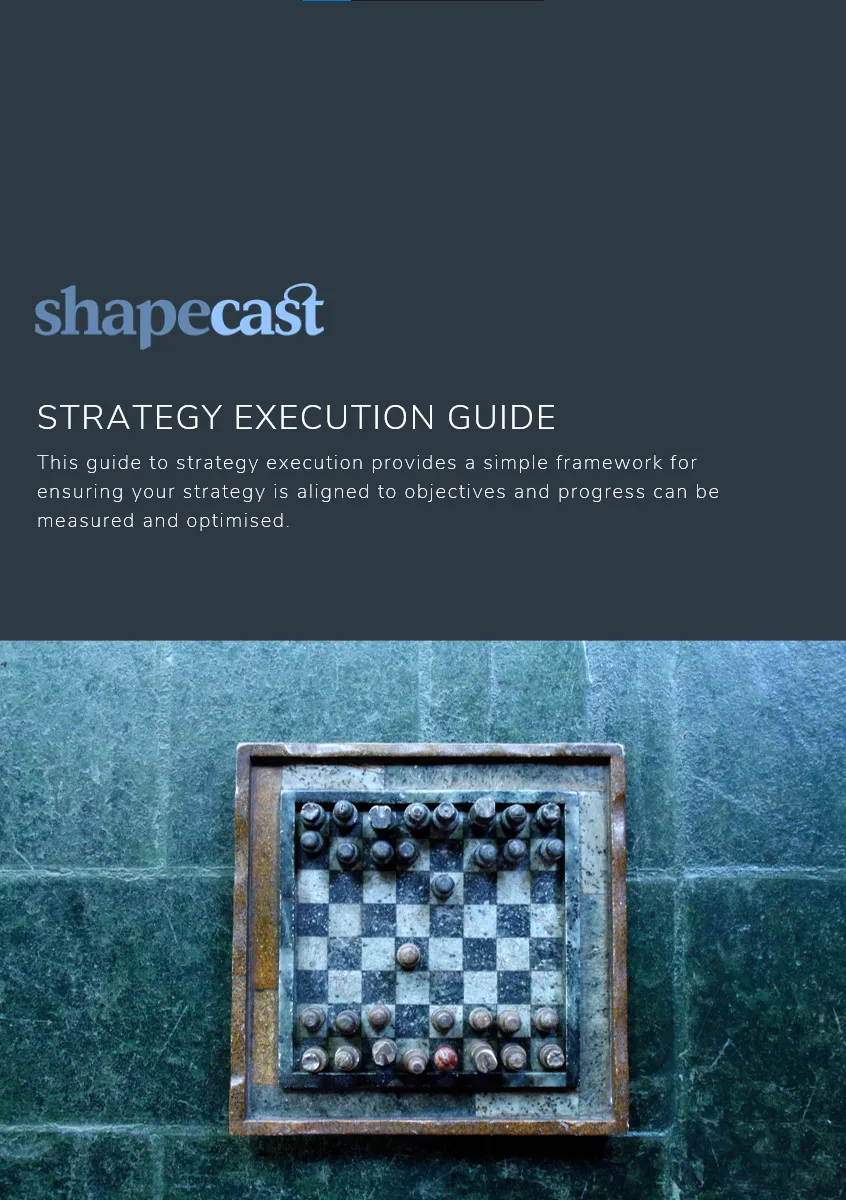 ---
Free Strategy Execution Guide
---
Download your free Strategy Execution Guide which includes a complete method for creating and a high performing strategy execution plan linked to objectives.
---
---
---
We are specialists in helping to create clarity and focus across the organisation and using data-driven insight to identify how to optimise your strategy and analyse the impact on helping achieve your objectives.
Whether you are at the early stages of planning how to achieve your objectives or already executing a complex portfolio of change, we bring specialist tooling, methods and experience to identify how and where we can help you optimise and improve delivery so you get greater clarity and efficiency at delivering strategic outcomes.
We then collaborate with leadership teams and delivery teams to shape and then execute the portfolio to ruthless deliver outcomes at all levels of the organisation. Our focus is on helping to build capability and insight across teams and always act in the best interests of the client and to help focus on what really matters.
---
---
---
---
---
---
Creating clarity, focus and alignment across stakeholders on outcomes and performance measures.
---
---
Planning the most effective execution options and plans to achieve outcomes
---
---
Creating clarity, focus and alignment across stakeholders on outcomes and performance measures.
---
---
Accountability and ownership
Ensuring accountability, ownership and understanding at all levels of delivery
---
---
---
Data-driven strategy tools
---
---
StrategyWorks is our industry-leading strategy execution solution which creates a single, live view of your objectives, performance all related projects and programs. StrategyWorks tracks and manages execution, value management and accountability at all levels of delivery and helps accelerate change.
Our strategy execution consulting includes complete support from objectives planning, creating a simple and effective strategy framework, loading data and helping teams to get the best out of the solution so you become a fully aligned, data-driven and effective organisation.
---
Find to out more about StrategyWorks and how it can help you create a single, live view of your strategy please contact us.
---